Chérie, j'ai rétréci les gosses !
Dans Grounded, tu découvriras que tu as été rapetissé pour n'être que de la taille d'une petite fourmi ! Le jardin devient alors un endroit vaste et merveilleux, où le commun s'est transformé en fantastique. Tu devras alors explorer, te battre, construire des outils et te trouver un abris pour survivre ; seul ou accompagné de 3 amis !
Ce jeu aux graphismes fabuleux nous est offert par Obsidian, à qui l'on doit notamment des perles comme Star Wars: Knights of the Old Republic II: The Sith Lords, Fallout: New Vegas, Neverwinter Nights 2, ou encore The Outer Worlds.
Test du jeu vidéo Grounded, par Sayura Plays
Sayura nous fait découvrir le jeu Grounded durant sa bêta, qui était disponible pour une durée limitée sur Xbox Insider.
Disponibilité du jeu vidéo Grounded
Le jeu Grounded est sorti le 28 juillet 2020 sur PC et Xbox. Il est offert avec le Xbox Game Pass et Xbox Game Pass for PC. Il est aussi disponible à l'achat à travers le programme Xbox Game Preview, le Microsoft Store et en Early Access sur Steam, pour le prix de 29,99 €.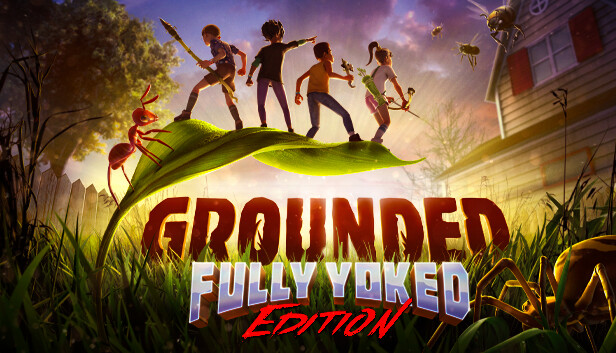 Configuration minimale pour jouer à Grounded
Système d'exploitation : Windows 7 64bit ou plus récent
Processeur : Intel Core i3 3225
RAM : 4 Go
Carte graphique : Nvidia GTX 650 Ti
Espace disque : 8 Go
---
Viens discuter avec nous du jeu vidéo Grounded. Rejoigns la communauté sur Discord :